konnectus offers a range of professional services that cover Advisory, Design, Project Management, and Training. Our initial assessment with you will enable you to clearly specify your true business objectives and requirements. Together we will then be able to customise a plan of services to meet them. Your customised plan may include one, all, or a mix of these services outlined below.
"konnectus are key trusted partners for Shape. Simple to use technology, and reliable professionals to work with, these are two of the many reasons we prefer to have konnectus on our team every time we need AV consultants on a project."
Maryanne Akari

Project Manager
"The konnectus team are highly responsive and always deliver as promised. I have especially appreciated their independent approach which, instead of being technology led, starts with the focus on uncovering our true needs. This combination has made konnectus my trusted partner in AV technology."
Byron Subota
Project Manager
"Cerno has worked with konnectus on a number of corporate office fit out projects and knows the team very well. They are experts in the audio-visual technology field providing unique and customised AV solutions."
Phillip Rodrigues
Senior Project Manager
"I have worked with konnectus on a number of projects and have been always happy with the quality of service they provide. Their specialty in designing AV for modern collaborative teaching spaces and their dedication to deliver on their commitments, is why we always go back to konnectus if we need external advice on AV."
Peter Attard

Senior Project Manager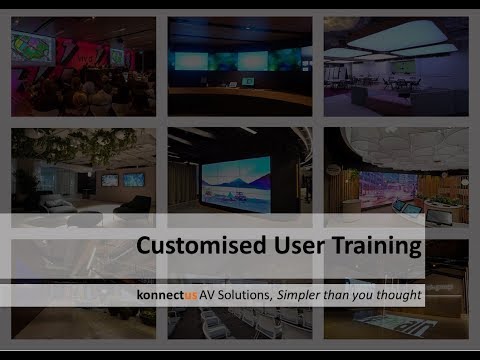 How do you guarantee that there is a return on your investment in AV Technology? How do you make sure your team is taking the most out of a newly installed system? New technology by itself doesn't guarantee any...